Happy Valentine's Day! In this newsletter we have an exciting new facial to debut, February specials to announce, and skin care and makeup tips for the end of winter.
New Black Caviar Facial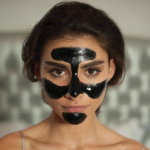 This delicacy of the sea, once accessible only to the rich and famous, is now available as a facial at Calming Waters Skin Care. The latest nanotechnology concept has been adopted to preserve the natural benefits of Caviar extract. We suggest a series of caviar facials to help diminish wrinkles and restore the hydration, brightness, and suppleness of your skin. The black caviar will drench your skin with moisture and nourishment and improve skin elasticity. This facial also includes microdermabrasion.
February-March Specials
Available through March 31st 2019
Black Caviar Facial Special
Single Black Caviar Facial: $150 (a $25 savings). Book Now.
Package of Three Black Caviar Facials: $420 (a $105 savings) (For optimal benefits, we recommend doing a weekly series of three)
Glo Lip Service Kit Special
Kit includes Barrier Balm, Lip Polish, Bullseye Red Lipstick, and On the Rocks Lip Gloss all in an adorable makeup bag.
Now $40 (Over 55% savings from original value)
Skin Care Tips
Use Glo's Skin Firming Cream. This cream is perfect for the end of winter. It brings new life to dull, dry skin with visible signs of aging. Its firming and reparative agents lock in hydration to smooth and soften for a more luminous, ageless complexion. (Recommended for normal to dry skin. For oily skin, we recommend Phyto Active Light Moisturizer to hydrate during February.)
Use Daily Hydration & Daily Power C serums: these provide your skin with daily antioxidants and environmental protection for a healthy, beautiful complexion. They have great benefits on their own and pair wonderfully. The Daily Hydration serum consists of Hyaluronic Acid, which is known for attracting and maintaining hydration. It holds up to 1,000 times its weight in water. Daily Hydration helps combat dryness in winter. Use these power duos after cleansing and toning, but before moisturizing and SPF.
Creating the Perfect Red Lip
Featuring Glo's Lip Service Kit
Exfoliate lips with smoothing lip polish and hydrate with barrier balm.
Line lips with your favorite red liner, we love Glo's creamy Precision Lip Pencil in Moxie.
Fill in Lips with Glo's perfect red lipstick: Bullseye.
Clean up your lip line with concealer and a flat brush, outlining the outside of your lip line for a nice crisp edge.
Top with a sparkly gloss like Glo's "On the Rocks" lip gloss.
Thank you and we look forward to seeing you soon!
Sabrina and the Calming Waters Team