Spa Etiquette
Please read the following information about spa etiquette and policies before your visit to Calming Waters Skin Care. We are excited to work with you!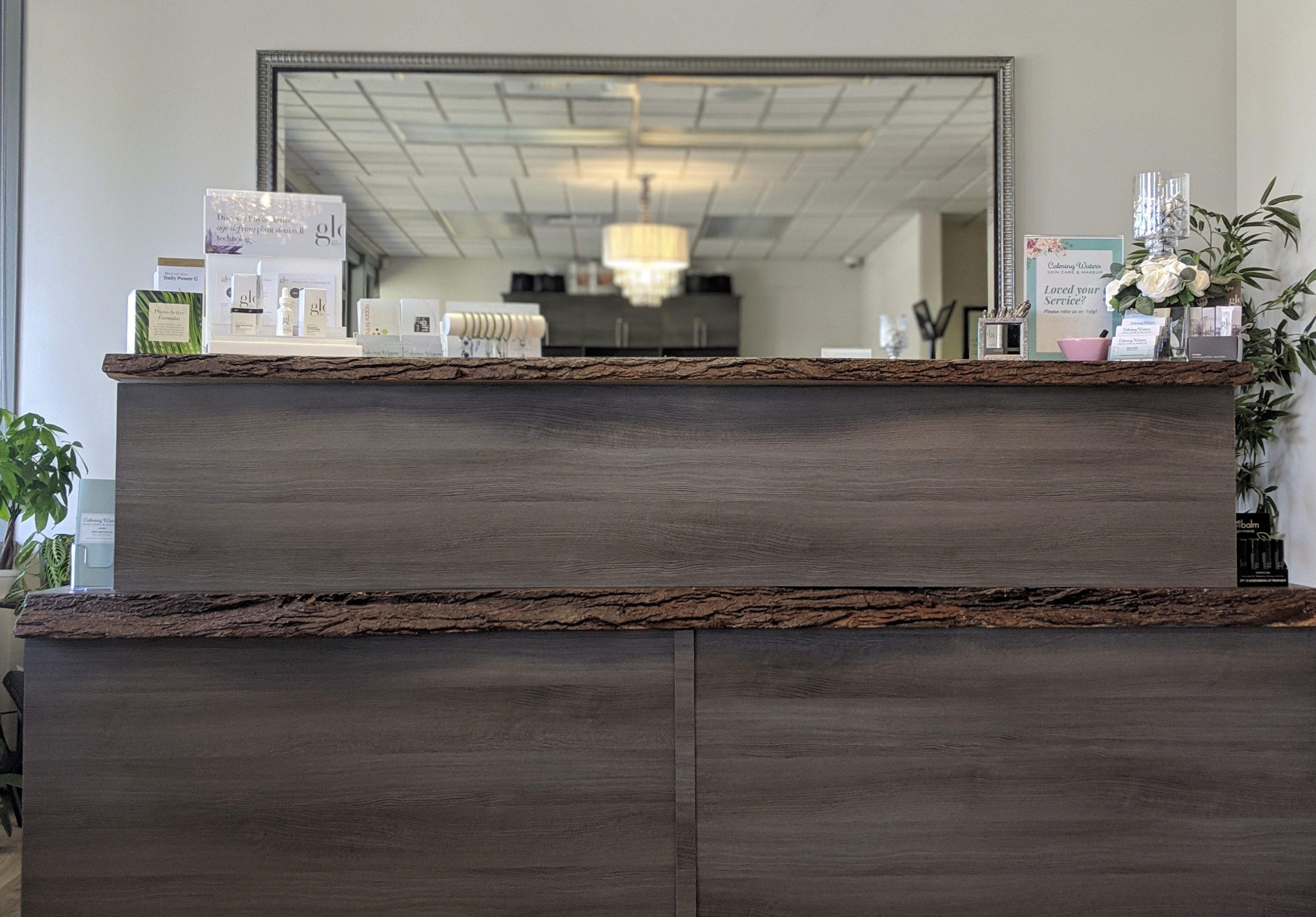 All services are by appointment only. Therefore, we recommend booking in advance in order to get your desired time slot. We also suggest booking your next appointments before you leave Calming Waters Skin Care (4-6 weeks out) to maintain and enhance your results.
We reserve the time for your appointment just for you. Because of the length of our services, we cannot fill last-minute cancellations. Therefore, we require at least a 24-hour cancellation notice. Cancellations within 24 hours of your scheduled service will be subject to a $25 fee. No-shows will be charged the full price of the scheduled service.
To hold your appointment time, you will be asked for a credit card number during the booking process. This information remains private. You will receive confirmation emails upon booking that make it easy to add to your phone calendar. In addition, we will call to confirm your appointment the day prior as a friendly reminder.
We request new clients arrive 10-15 minutes before their appointment time in order to fill out required paper work and/or consent forms. Please give us a phone call if you are running late. Please keep in mind that your arrival time will impact the length of your treatment and that we must end as scheduled to accommodate the next client.
We want Calming Waters to be a place of relaxation. Please be mindful and silence cell phones upon arrival. We also encourage to use your "spa voice" so as to not disturb others.
While we love to hear stories and see photos of your children and furry friends, we do not allow children, infants, or pets during a scheduled service. This is for safety reasons and because we have other appointments in session and would like to maintain our relaxing environment.
Please call ahead of time for shopping the boutique area to ensure there will be someone available to assist you.