Peels
Chemical peels improve skin tone, smooth skin, and reduce the appearance of lines. They reveal a fresher, more youthful appearance and combat the effects of acne and aging. They do this by exfoliating the skin and removing dead skin cells on the surface. We provide light-to-moderate chemical peels using innovative Glo Skin Beauty peels.
Book a Peel
We use Glo Skin Beauty chemical peels. These peels offer a systematic approach based on established research that is combined with new scientific discoveries. These peels contain unique and advanced formulations with high levels of active ingredients to transform your skin.
Glo Skin Beauty peels can be customized to achieve subtle or more dramatic transformations. They help exfoliate the skin while repairing, rebuilding and renewing to assist during the healing and regeneration process.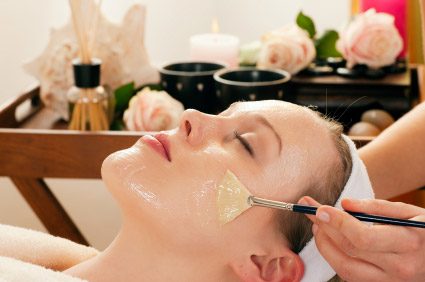 An antiseptic , anti-inflammatory, anti-bacterial exfoliant that deeply cleanses pores, heals acne, and rejuvenates the skin. An excellent treatment for grade II and III acne, sun damaged, hyperpigmentation and aging skin. This treatment smoothes and improves texture with anti-acne and anti-irritant properties with Cranberry Extract, BioAstin, the Glo Signature complex and two Glo Signature Serums. This is a full facial, and 1-2 layers of 30% salicylic acid will be applied.
The Gly Pro Resurfacing Peel is a chemical exfoliant that promotes the repair and regeneration of the skin. It improves the appearance of aging and uneven textures and tone. The Gly Pro Resurfacing Peel contains antioxidants that preserve the skins' natural moisturizing capabilities, strengthen capillaries and are anti-inflammatory. This treatment includes a full facial, and 1-2 layers of 30% glycolic peel will be applied.