Peels
Chemical peels improve skin tone, smooth skin, and reduce the appearance of lines. They reveal a fresher, more youthful appearance and combat the effects of acne and aging. They do this by exfoliating the skin and removing dead skin cells on the surface. We provide light-to-moderate chemical peels using innovative Glo Skin Beauty peels.
Book a Peel
We use Glo Skin Beauty chemical peels. These peels offer a systematic approach based on established research that is combined with new scientific discoveries. These peels contain unique and advanced formulations with high levels of active ingredients to transform your skin.
Glo Skin Beauty peels can be customized to achieve subtle or more dramatic transformations. They help exfoliate the skin while repairing, rebuilding and renewing to assist during the healing and regeneration process.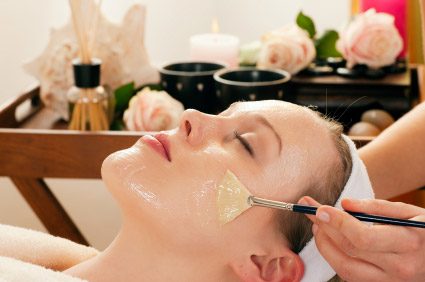 The GloEnzyme peel is specifically geared for clients with sensitive and/or reactive skin. This is a great beginner peel that can be done on a regular basis. GloEnzyme will treat dehydrated, photo-damaged, aging skin and minimal acne. Featuring an exfoliant with fruit enzymes and salicylic acid help break down dead cells for smoother skin.
The Hydra Radiance Peel was created for those who need effective regenerative treatments without aggressive after effects. Glo Therapies has extracted L+ Lactic Acid to inhibit cell regeneration while replenishing skin with much needed hydration. Lactic Acid is naturally present in our skin allowing the peel to work from the inside out, enabling the skin to slough off the deadened skin layers and stimulate fresh, healthy skin cells. This peel is excellent for re-texturing acne scarring, hyper-pigmentation, environmentally damaged, and dehydrated.
*Add LED light, yellow and green light therapy to reduce inflammation, improve lymphatic flow, detoxify and increase circulation. Calms, soothes, and lessens hyperpigmentation in skin. Please allow an additional 20 minutes for this service. $25.
An antiseptic , anti-inflammatory, anti-bacterial exfoliant that deeply cleanses pores, heals acne, and rejuvenates the skin. An excellent treatment for grade II and III acne, sun damaged, hyperpigmentation and aging skin. This treatment smoothes and improves texture with anti-acne and anti-irritant properties with Cranberry Extract, BioAstin, the Glo Signature complex and two Glo Signature Serums.
The Gly Pro Resurfacing Peel is a chemical exfoliant that promotes the repair and regeneration of the skin. It improves the appearance of aging and uneven textures and tone. The Gly Pro Resurfacing Peel contains antioxidants that preserve the skins' natural moisturizing capabilities, strengthen capillaries and are anti-inflammatory.
Triple Transformation Peel
The Triple Transformation Peel is a synergy of effective acids that help reduce the appearance of hyperpigmentation conditions such as: Melasma, Chloasma, photo-aging, freckles, acne scarring, and mild cases of Rosacea. This peel will smooth skin texture, retain moisture, reduce hyperpigmentation, help retain collagen structure and alleviate inflammation.