Spring has been here for a few weeks now. We have finally said goodbye to winter and hello to warmer spring weather. In turn, we must be mindful about protecting our skin from the sun when outdoors. In this newsletter, we cover our April specials, provide skin care tips for our recent dry weather, and talk about the latest skin care trend – plant stem cells.
Let's not forget that spring is a romantic time of year and that Mother's Day is coming up. We have a few suggestions in that area too.
April Specials
Free lip wax with any Signature Facial (a $20 savings). Book Now
Half Leg + Bikini: $65 (a $20 savings). Book Now
Half Leg + Brazilian: $75 (a $35 savings). Book Now
50% off all Neck Scarves and Resort-wear Handbags.
Skin Care Tips
It was an unusually cold and dry winter, and despite the snow, the dryness continued into March. This makes hydration all the more important. We recommend taking steps to restore hydration. Make sure to use your moisturizer. We suggest adding an oil before, during, or after moisturizing. For chapped, dried out lips, use Glo's lip balm or lip revival product.
Spring is a great time to focus on renewing your skin and preparing for the sunny summer weather. It is an ideal time to have treatments like microdermabrasion and peels done, where sun exposure should be avoided before or after the treatment.
The longer daylight hours provide more opportunity to be outdoors. Be sure to use your sunscreen and reapply, especially when spending time outdoors. Even though it might be cloudy, damaging UV rays still go through the clouds!
Spring and Romance
Spring is the time for love and romance, with plans for proms and weddings being made. Calming Waters offers professional makeup artistry, including prom makeup and bridal makeup. If you have a friend or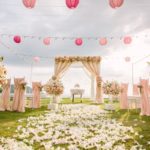 daughter going to prom or getting married, let them know about our makeup artistry. We'll make sure they look beautiful! Take a look at our makeup artist's services here and book a makeup service here.
Remember that Mother's Day is coming up on Sunday May 12th Calming Waters offers gift cards. These are a perfect gift for that special mother or someone, letting her be pampered at our spa with a special treatment.
Plant Stem Cells
You may have seen or heard the buzz about plant stem cells and skin care products. What are they and why are they important?
Plant stem cells are the source of vitality in plants. These cells are not differentiated. They can become specialized cells, helping plants renew themselves. Plant stem cells contain high levels of natural active ingredients, with the ingredients depending on the plant and type of stem cell.
Typically used in anti-aging formulas, plant stem cells also help with hydration, toning, and improving texture. They aid in anti-aging formulas because they provide a high concentration of anti-oxidants and anti-inflammatories, which helps defend against sun damage. These concentrated ingredients also help with other skin properties. Truly the evolution and modernization of plant botanicals.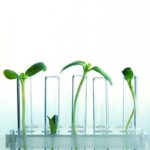 We love plant stem-cell based products for their great results. However, be sure to talk with your esthetician before beginning use of them. Certain products might be too active for you depending on your skin type, especially if you are acne prone, sensitive, or under the age of 26.
Calming Waters carries the Glo Phyto-Active line which features plant stem cells. We use these products in our Signature Facial, Ultimate Anti-Aging Facial, and Microcurrent Treatment. Glo added two new products to the line recently, the Phyto-Active Conditioning Oil and the Phyto-Active Firming Mask. We will be introducing these products to those who will benefit from them in the facial room.
Thank you and we look forward to seeing you soon!
-Sabrina and the Calming Waters Team