Hello Valued Clients,
Fall is a great time for renewal. It is a time to focus on taking care of your skin and yourself. You may want to look great for the holidays or have sun damage from the summer to repair. We have some great specials to help you renew, give makeup tips for rainy fall weather, and explain exfoliation.
News
We are pleased to let you know that Micheii has joined us full-time as our professional makeup artist. Micheii is wonderfully talented and is available for Bridal and Special Occasion makeup, consultations, and lessons. Additionally, she is available for Halloween makeup.
Save the Date
We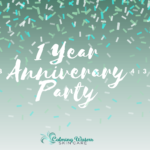 will be celebrating our 1-year anniversary at our new location on Friday evening October 19th! Mark your calendar from 4:30-7:30pm. We will send out details as we get closer.
Specials Available Through October
Complimentary Professional Makeup Application with Micheii with a $50 or more makeup purchase. (This does not include Bridal, Special Occasion, or Halloween makeup).
Waxing Combos/Packages with Larissa:
(*) May substitute Lactic or Salicylic for Glycolic. This facial does not include extensive extraction.
Fall Makeup Tips
Here are some tricks to keep your makeup on through the fall Seattle rain:
Prep your skin with a primer and set it with a long-lasting setting spray. Make sure to also prime your eyelids before going in with eyeshadow.
Before putting your lipstick on, line your entire lip with lip liner and follow up with lipstick. This will help lock in the color for beautiful pigment that lasts all day.
Exfoliation Explained
Our skin exfoliates itself as skin cells go through their life cycle every two weeks. New cells are created and dead cells on the surface slough away. As we age, the renewal rate slows, resulting in a buildup of dead skin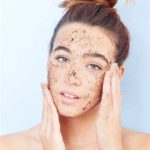 cells, causing dry, dull-looking skin. Exfoliation should be used to help smooth and revive your complexion. It is great for hyperpigmentation too. Most people think of physical exfoliants with beads or granules, but there are more possibilities for exfoliation. Hydroxy acids, enzymes, and retinol can help boost cellular turnover.
Hydroxy Acids (i.e. salicylic and glycolic) help loosen dead skin cells to smooth the skin. Enzymatic exfoliation breaks down the dead skin cells on the surface. Retinol normalizes cell turnover and loosens the glue that holds cells together. These exfoliants can be incorporated into at-home products for exfoliation.
There are stronger exfoliants called superficial exfoliants. They are used in peels and are for professional use only. It results in the skin sloughing or mild flaking. As a rule, you can get these peels up to every 30 days, depending on how your skin reacts. The
If you have acne-prone or sensitive skin, you may wish to avoid physical exfoliants because they can irritate skin if overdone.
At-home care
We carry Glo exfoliants for all skin types:
Oily Skin – Refresh Facial Polish is a physical exfoliant made with Jojoba Beads and Diatomaceous Earth to remove debris from the skin's surface without irritation
Combination Skin – Pumpkin Enzyme Scrub, is both a chemical and a physical exfoliant. The formula includes date seeds and jojoba esters as well as enzymes.
Dry Skin – Brightening Polish is a physical exfoliant that removes dead skin cells with Jojoba Beads and biodegradable modified cellulose.
We look forward to seeing you soon!
Sabrina