Wedding Makeup
To look your very best on your wedding day, use our makeup artistry services. We will make sure that your beauty and style shine through! We are located near downtown Bellevue.
We offer complimentary consultations so that you can learn more about our wedding makeup services and discuss what you would like on your wedding day.
About 4 to 6 weeks before your wedding, we will do a full trial makeup application. This lets us ensure your makeup will be done to your satisfaction on your wedding day.
On your wedding day, makeup can be done at our spa or, for an additional fee, on-site at your location within 15 miles of our spa.
Book a complimentary consultation now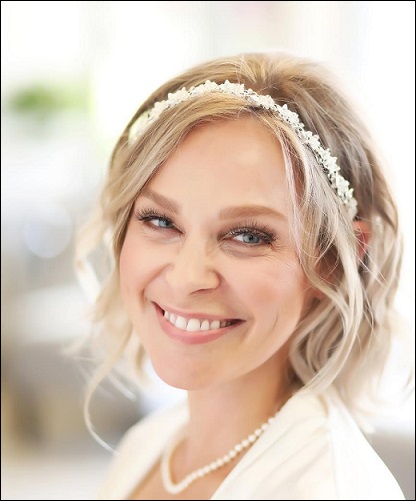 We are artistic and will work with you to choose a style that looks best and meets your vision of your look:
We are professionally trained.
We offer a private bridal room for consultations and the day of the wedding.
We can style your hair also (we do not do haircuts, only styling).
We know how to do all different styles of makeup and also know techniques for flattering your best features. We apply long-wearing makeup and can do advanced techniques such as air-brushing to ensure a flawless complexion. We use a wonderful makeup line that is good for your skin.
Take a look at our portfolio here:
We recommend choosing a makeup artist at least 2 to 3 months in advance of your wedding, sooner if you are getting married at a popular time of the year (such as June). Makeup artists book up.
The first step is a complimentary private consultation. It is important that you be able to work with your makeup artist and that they be able to realize your vision. The consultation is a short meeting where you meet the makeup artist, learn about their services, discuss what you'd like for your wedding day, and ask any questions that you have. You can also discuss makeup services for the bridal party. You can book a complimentary private consultation with us online.
If you decide to use us, the next step is to sign a written contract and make a deposit. The contract describes the important details: date, location, time of makeup application, services, and cost. That way there is no confusion about what's expected.
About 4 to 6 weeks before your wedding, you will have a trial makeup application. We will do the full makeup that is planned for your wedding day at the trial application. This gives you a stress-free time for us to create your customized makeup look and adjust it as necessary. We require a trial makeup appointment to ensure everything will be to your satisfaction on your wedding day.
Finally, on the big day, you can either have us come to your location for your makeup or you can have your makeup done at our spa in our private bridal room. There is a travel fee for makeup at your location. You will look fabulous after your makeup is done!