Dermabrasion
Microdermabrasion treatments improve skin tone and apperance by exfoliating the skin. This removes dead skin cells, giving your skin a healthy, youthful glow.
Book A Dermabrasion
Microdermabrasion: Microdermabrasion utilizes a diamond tip wand to gently exfoliate and polish away the top layer of dead skin cells. This will stimulate collagen growth, and reveal healthy new skin that looks and feels smoother. It gives the skin a healthy glow and can help with sun damage, acne scars, and fine lines.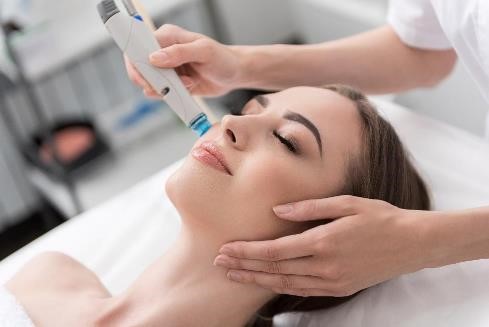 Microdermabrasion leaves your skin radiant and rejuvenated, and can help even skin tone. We gently exfoliate your skin using a diamond-tipped probe, removing a layer of dead skin. We include a deep-pore facial cleansing, a hydrating, calming mask, and finishing products.
Microdermabrasion European Facial
This microdermabrasion combined with a full facial. This facial includes a deep pore cleanse, microdermabrasion, steam, and light extractions of pores, followed with a CoQ10 Wet mask and a relaxing hand massage. When finished with the mask, you will receive an application of 20% Vitamin C serum, Hyaluronic Acid serum, and finishing products.
*For those who need, or would like more extractions, add $25. Please allow another 25 minutes for this facial. *This additional service is only available with Sabrina.